Being on lockdown doesn't mean you are locked into staring at the same old style day-after-day. To break out of the doldrums of being in the same surroundings, there are some easy ways to add some flair and make your living space even more fabulous than it already is.  Use these five ideas to transform your abode into a fresh and chic oasis. If you're struggling to style your home, don't worry James Stanley Remodeling or style your home and improve the functionality and livability of a home.
Layers, and Textures
Pulling a room-area together with layers and textures is key. An easy way to add a fresh – luxe stylish vibe. Start off with your area rug, color, and texture, this can be a great item-area to pop color or pattern that looks cool – fresh and layer up to your seating from there. Specifically, throw pillows in different sizes 24"-18"-14" with textures, and color. Connect the decorative pillows with a Rebel-Chic throw either on your sofa – chaise- chair and your stylish vibe is set.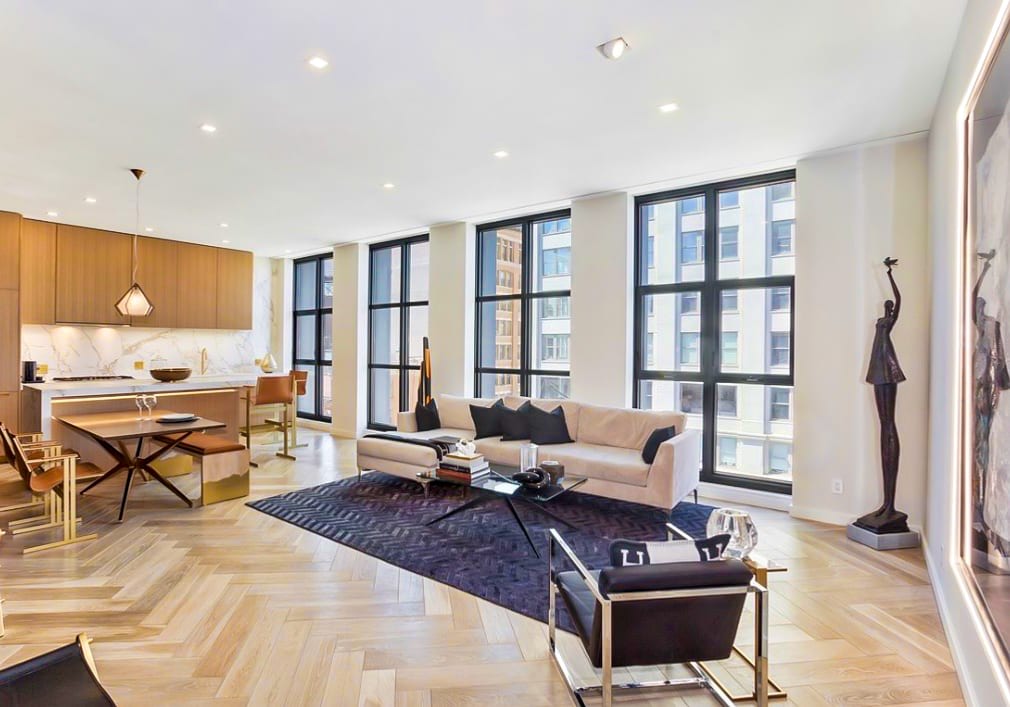 Fresh Flowers Arrangements
My favorite! Placing fresh flowers in your home instantly adds value to your life! We live in a world of instant gratification. The smell-color and look not only create an instant sense of style, they more importantly add a personal touch-connection emotionally to you and your home. Regardless of the type of flowers, arrangements with a pop of color, diameter, or my personal fav,  Height, are options that draw attention to the spaces you want to accentuate. Cool examples, your accent table- coffee/side/end or where the family gathers, kitchen island areas are great spots, and one of my fav's for height branches. Flowers also help bring a little bit of the outside indoors adding some freshness, natural beauty, and luxurious floral scents.  Lighting and accents can place a key role in the Drama of it all, but that is for another time!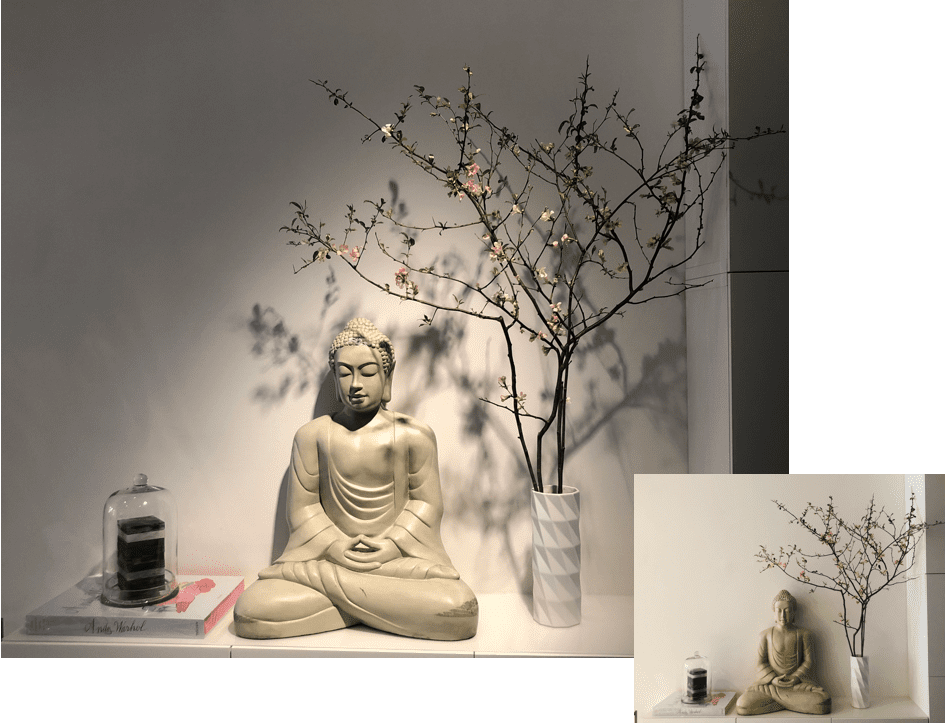 Setting the Table
Regardless of if your eating-entertaining or just doing homework,  the dining room table can look magazine ready all the time. Keeping a thoughtful center piece-arrangement 24/7 with or without table settings can accomplish this. The centerpiece doesn't need to be flowers or revolve around them, even though I'm a fan of combing accent pieces with flowers. Find some cool accent/accessories pieces, you might even have in your home already,  cutting boards/cool tiles/different height colored vase's, candle holder, etc  and clump them together. Depending on the table size-shape you can do centered/rectangular or if you wanna get really CHIC off-center them! Yup that's my go-to fav. You can also do this on a kitchen counter-island as well. I guarantee you with just a- little effort you can create a stylish-chic look. Keep in mind that you probably have most of these accent pieces in your home already, and they can be switched out per season.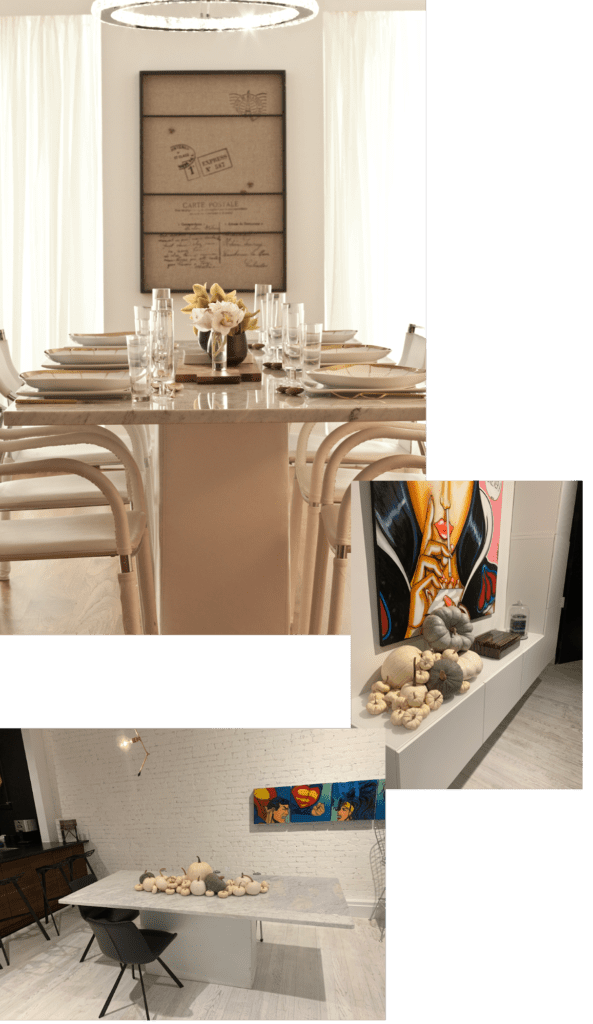 Accessorising
Adding that sense of style to any area is easier then you think. My go-to is always oversized coffee table books, so into them, don't get me going. whether by themselves or clumped with other items, they make a statement!  Adding items, most of which you might not think of as cool on their own,  work Amazingly together in tight clumps of 2-3-4-5, you get the idea. Repurposed items are my fav to use, things you wouldn't normally think of as a "decorative accessory" usually make the BEST RebelChic accent pieces, not to mention an interesting cocktail convo. Think out of the box here. Cool coffee table book, with a cool un-thought of object on top, possibly off-centered, we know how I like to "off-center".  Example-  Get your coffee table book, or tile or carving board/chop blk, lay it down, take a plain glass bowl, fill with water 1" or 2"  from the top and drop in some tea lights, put a larger picture frame next to it a smaller or larger scale flower vase and you've created a cool vibe! Obviously there are multiple versions-items that can make this happen.  Don't be afraid to go for it!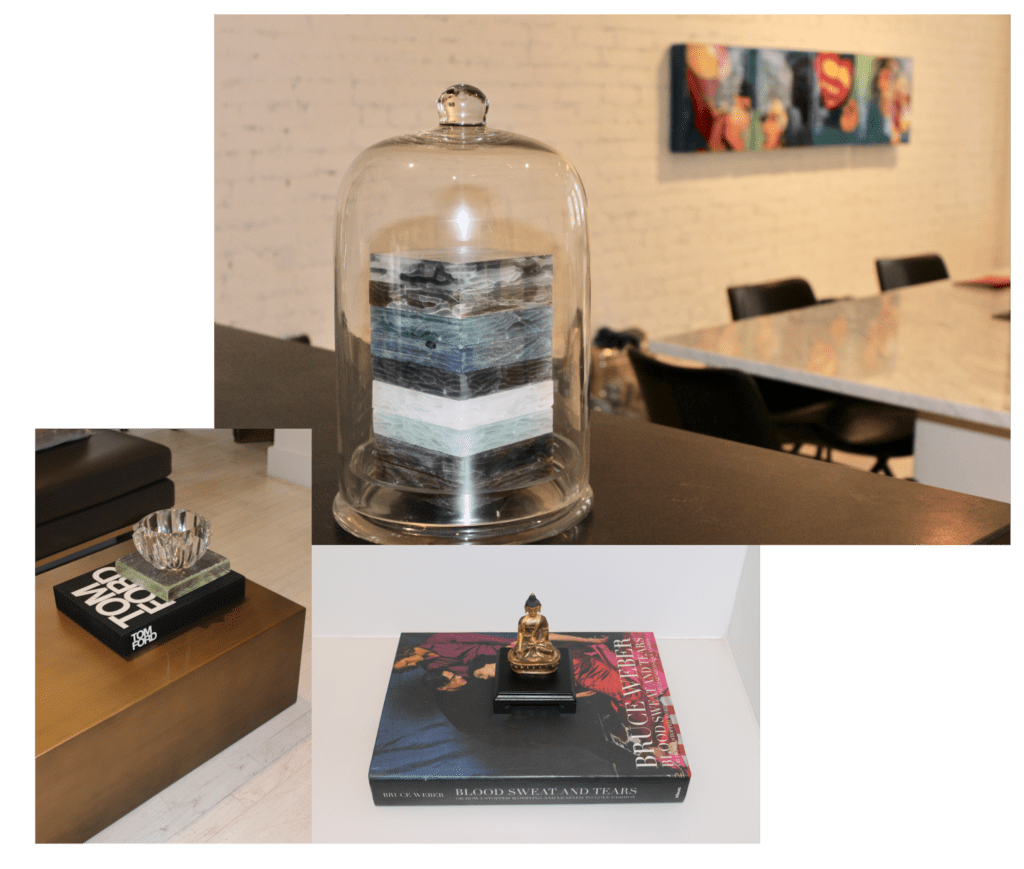 Add Throw Blankets
Looking for one of the easiest ways to transform mundane to chic? A throw may seem too easy, but it is one of the best ways to add a piece of your personality into any room. With a variety of styles, patterns, and colors available, a simple chair can turn into a statement. The choices are seemingly endless from plain complementary colors to elaborate styles. Can't choose just one? Try layering a few together, there are so many ways to make your space your own.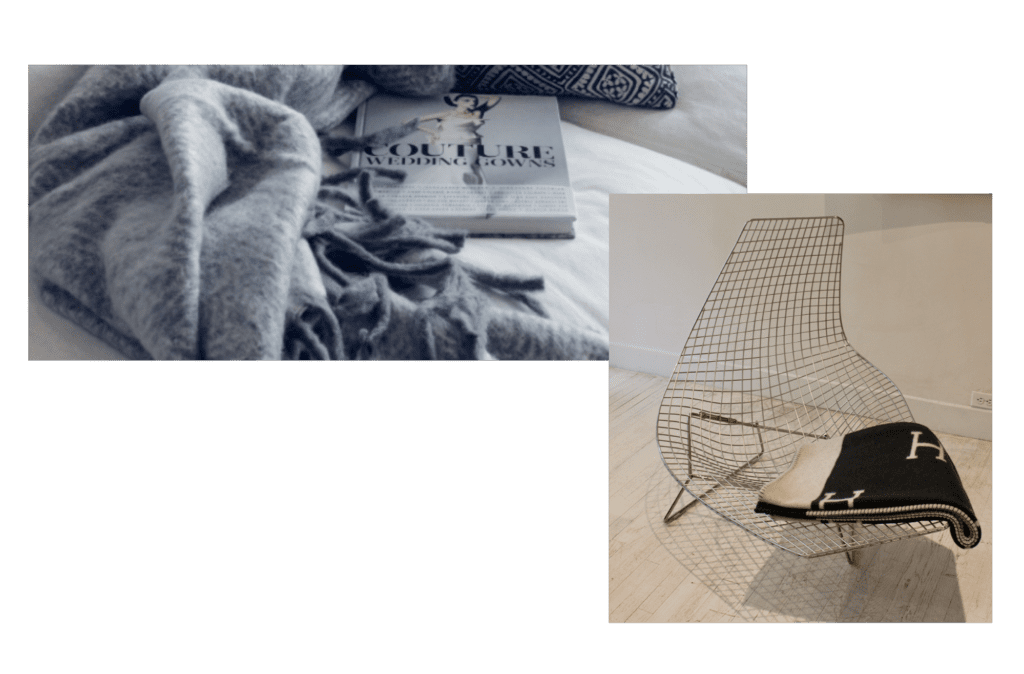 If you've read this far you should now be inspired you to reimagine beauty and create a space that no longer bores you. Give these ideas a try, but always remember the one unwritten design rule… make sure the style you add reflects you!